Responsive Design for Beginners
A course on how to build a website from a design, from scratch— using HTML and SCSS.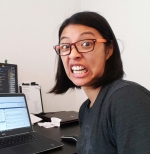 Created by Coder Coder
Sign Up
You've learned the basics of HTML and CSS… now what?
Sure, you can follow a tutorial and have gotten pretty at Googling to find answers, but the thought of starting a completely new website project terrifies you.
You're doing the best you can learning bits at a time. But you feel like you're stuck trying to fix weird CSS issues more often than you're successfully writing code.
Where do you even begin?
Imagine…
Not being stuck staring at your blank VS Code editor, but knowing how to jump in and start creating your website files.
Being able to translate Figma design files into a front-end website that looks good on all devices.
Knowing how to utilize features like Sass modules, mixins, CSS custom properties, and more.
Feeling comfortable using both flexbox and grid, and knowing when to use each.
Not writing spaghetti code, but organizing your SCSS files and writing styles in a way that makes sense, even weeks or months later.
Understanding how CSS works, even some of the quirkier (ahem, more frustrating) parts.
Sounds great, but how do you get there?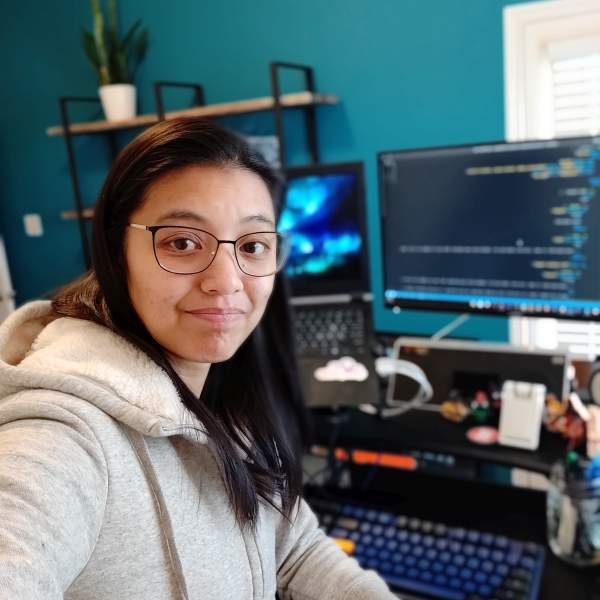 Hi there! 👋🏼 I'm Jess Chan.
I create tutorials for beginner web developers on YouTube. But in my previous life, I worked for 8 years as a web developer for advertising and marketing companies.
Also, you might not know that I'm also a self-taught developer. I didn't get a computer science degree or even go to a coding bootcamp.
It was incredibly tough starting out. I often felt extremely lost and confused, spending literal hours Googling and desperately trying different solutions to fix bugs.
Over the years, I learned more about how CSS worked, and why it would behave in very weird ways sometimes. And I became something of a specialist in taking a design file and turning it into a custom, responsive website.
I understand the problems beginners face, because I was there myself.
And I can help you so that you don't have to be stuck on your own.
In this course, I'll take you step-by-step through the process of building a website from scratch with HTML, SCSS, and JavaScript. Plus, I'll explain my reasoning and decision-making the whole way.
You can do the same thing on your own, of course, but I can help save you time by teaching you an efficient approach to building websites.
My ultimate goal is for you to hit a point where you feel confident in your CSS skills, and comfortable in your ability to research and problem solve— even for things you don't know off the top of your head.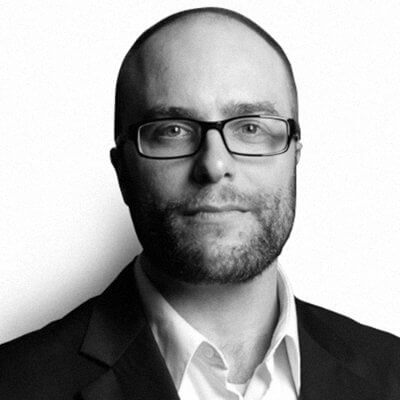 Quincy Larson

Teacher, freeCodeCamp

Jessica can distill even the most complicated coding concepts down into easy-to-understand lessons. She makes it look effortless. As a teacher myself, I respect how adeptly Jessica is able to equip beginner web developers with coding skills.
What's in this course?
This course is formatted a bit differently from other courses you may have seen.
Instead of focusing each lesson on different CSS properties or topics, the entire course follows building a website from a Figma design, and how to handle common problems that you'll encounter along the way.
Responsive Design for Beginners is actually made up of 3 courses: BASIC, PREMIUM, and ULTIMATE.
In the BASIC course, we'll build a more basic website that's great for beginners.
The PREMIUM course expands on that, and we'll build additional sections that require more difficult skills.
And the ULTIMATE course will expand on that, and we'll build more advanced sections as well as an animated hamburger menu.
Check out the Figma designs that we'll be building from for each of the 3 courses: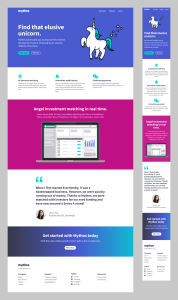 Why did I format the course this way?
Over the years working in marketing and advertising, I realized that a huge part of being a web developer is being able to solve problems and how to build X, Y, and Z.
No client is going to quiz you on all the possible values of the CSS position property. They don't care about that.
What they do care about is if you can make those cards 3-columns across on desktop and stack to 1 column on mobile. Or making sure the image of their product doesn't look pixelated and weird on Retina screens.
Going through this course will try to emulate what working as a web developer is like in real life:
Setting up your workflow in VS Code
Compiling Sass files with the Live Sass extension, Vite, or npm scripts
Organizing your project files
Creating a GitHub repository to track changes
Navigating a Figma design and interpreting it into SCSS styles
Using Google Fonts and Font Awesome icons
Building an accessible, responsive website with HTML, SCSS and some JavaScript
Troubleshooting your styles with Firefox Developer Tools
Deploying your website to Netlify
Okay, but what will I actually be learning?
I purposefully designed the website and the curriculum to to hit the most common design patterns and CSS problems that you will encounter.
Some of the topics we'll be covering in each course…
BASIC Course (22 hours)
Using proper semantic HTML tags
Writing efficient styles with: BEM, Sass partials, mixins, CSS custom properties, and helper/utility classes
The CSS cascade
Normal flow with inline, inline-block, and block elements and weird quirks with them
Layout with flexbox and grid
When to use CSS units like px, em, rem, ch, %, vw
Responsive typography with the clamp() function
CSS custom properties / variables
Responsive images with srcset and DPR (Device Pixel Ratio)
SVG and inline SVG images
Animated hover effects with CSS transitions
Linear-gradient() backgrounds
Doing math in CSS with the calc() function
PREMIUM Course* (8 hours)
Animated underlines and backgrounds for hover states
Absolute, relative, and sticky positioning
Stacking contexts, and z-index
Alternating content blocks
Using the ::before and ::after pseudo-elements
ULTIMATE Course* (8 hours)
Building an animated, accessible hamburger menu with JS
CSS grid template areas
Adding filters to images with blend-mode
Styling form elements
Compiling Sass with Vite and npm scripts
*Note: the PREMIUM and ULTIMATE courses are still in progress, so it's possible there will be changes in the final version.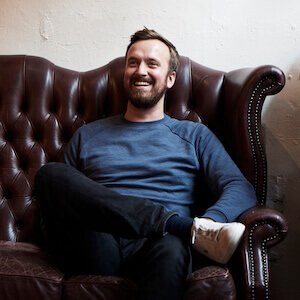 Matt Studdert

Founder, Frontend Mentor

Jessica is a brilliant instructor who takes so much care to make sure her students learn as much as possible. The way she breaks down concepts and explains details leads to a lot of lightbulb moments!
Gain the skills you need to build real-world responsive websites.
🚨 Enrollment is currently closed. 🚨
At the moment, I'm still working on finishing the PREMIUM and ULTIMATE courses.
Once they are complete (sometime in 2024), I will permanently open and launch the full course.
Sign up to get updated when it opens!
Testimonials
I ran a small beta test with developers of varying levels of experience. Here's what some of them had to say about the course: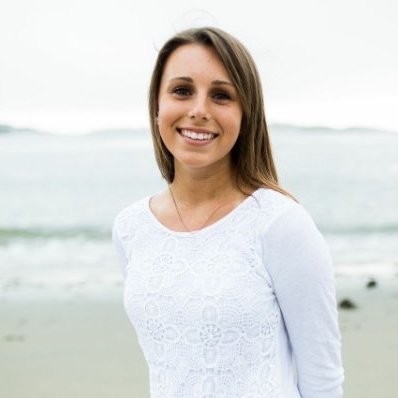 Julia Dearden Web Engineer from the US
Responsive Design for Beginners is an immersive course that is an incredible resource to utilize for learning anything and all web-dev! Even as an existing developer, I found myself learning brand new concepts and staying engaged. The course shows different ways to approach the same solution, with clear pros and cons for each method, and makes the content easy to transfer into your own development projects/work. I will definitely be re-watching videos.
Brett Egbert (crossinguard) Educator and aspiring front-end developer from the USA
Responsive Design for Beginners hit the right skills at an appropriate level. What sets it apart is the emphasis on realistic workflows, troubleshooting, and verification of expected output. I have completed several beginner HTML + CSS courses and this is the first course that places such a strong emphasis on the "why", not just the "how". This approach makes the course relevant to all future projects, not just creating a static site from a design file. Also, the video graphics are dope.
Jesse Hall (codeSTACKr) Senior Developer Advocate @MongoDB and YouTuber
Jess' teaching style is incredibly effective, breaking down complex SCSS and HTML concepts into digestible lessons. The course not only teaches you how to write clean, responsive styles but also guides you through the entire development workflow, from setting up your environment to deploying your site. And the production quality of this course is unparalleled. If you want to elevate your front-end skills and build websites that look good on all devices, this course is your blueprint.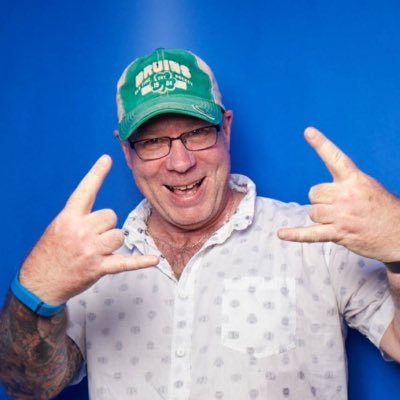 Vince Mendella Front-end developer / UX/UI Designer
This is a wonderful and very informative course to start your web development journey. I am a working Front-end Developer and found this course helpful. Jess's teaching style promotes self-learning and helps the students develop critical thinking skills and retain knowledge. I very much recommend this course.
Frequently Asked Questions
Who is this course for?

I created this course for beginner web developers. However, you should know at least the basics of HTML and CSS before starting. It's okay if you don't know JavaScript, though!

I think this course would be a good fit for you if:

You've been going the self-taught route, but don't feel super confident in your CSS skills.
You know CSS, but struggle to put it into practice to build real-world projects.
You've built websites using Tailwind or Bootstrap, but want to get better at CSS fundamentals.
You're a back-end developer who wants to get better at the front-end.
Who is this course NOT for?

If you're a complete beginner to HTML and CSS, this course may go a little over your head.

Also, if you're looking for a JavaScript-heavy course, you will be disappointed. We'll be using JavaScript to build sections like the hamburger menu, but this course is more focused on writing responsive styles with SCSS.
Will you support PPP (Purchasing Power Parity)?

Yep! When the course opens, if you're loading the website from a country with a significantly lower purchasing power, you will see a banner up at the top with a custom coupon code you can use at checkout. Note: the banner won't work with a VPN, so if it's not loading, make sure you are not using a VPN.
Can I preview the course?

Yes! You can check out some of the lessons for free here.
Are there subtitles / captions?

Yes, I'm using auto-generated subtitles for all the videos.
Will there be an online community for students?

Yes! If you purchase the course through my website, you'll get access to an exclusive Discord community. It will be a place where you can ask questions and get help from me and other people in the community 😁
What will the course give me that your YouTube videos don't?

Honestly, a lot. I do make very in-depth coding tutorials on YouTube, but they're more of a "live coding" style where I'll explain things as they come up.

Making this course has involved a lot of planning beforehand. I designed the custom Figma design carefully in order to cover the topics in CSS that I think are important to learn. And for all the videos, I wrote out all the scripts word by word, and in many cases did hours of research and testing in order to make sure I'm teaching things correctly.
If I don't like the course, can I get a refund?

Yes! If you don't like the course, you can get a refund within 30 days of purchase, no questions asked. Just send me an email at [email protected] and I'll issue you a full refund.